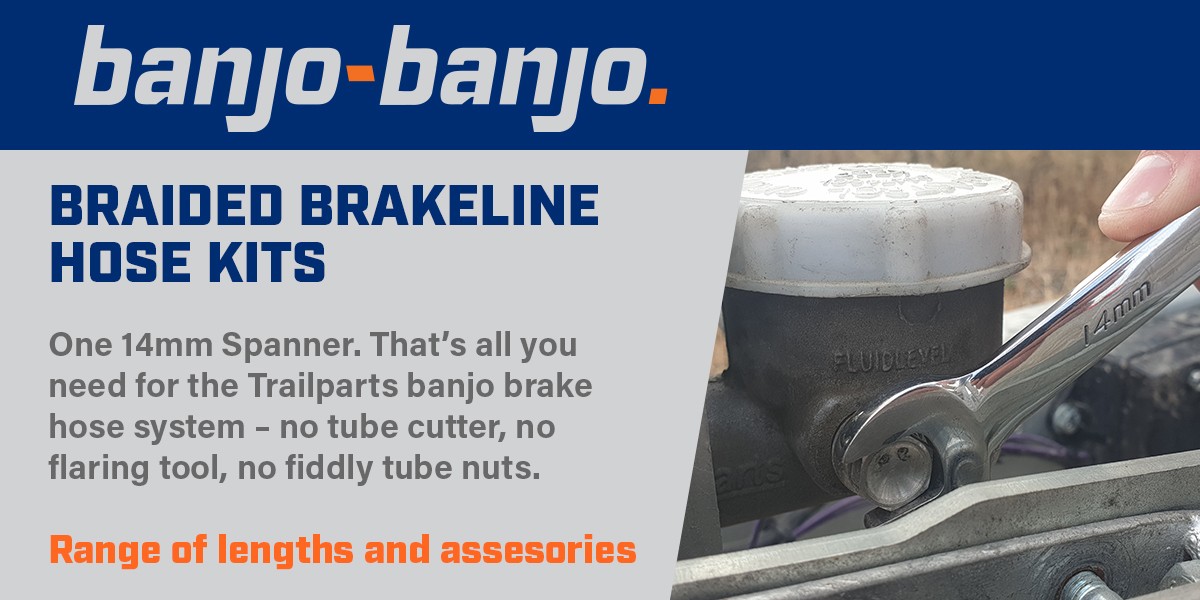 Trailparts new fast-to-fit braided brakeline hose kits don't require any expertise or fancy tools to fit, and are stainless steel throughout so suitable for every job. They are designed to be a plug and play system, and really are the business, letting you – and your high paid staff – get on with running yours.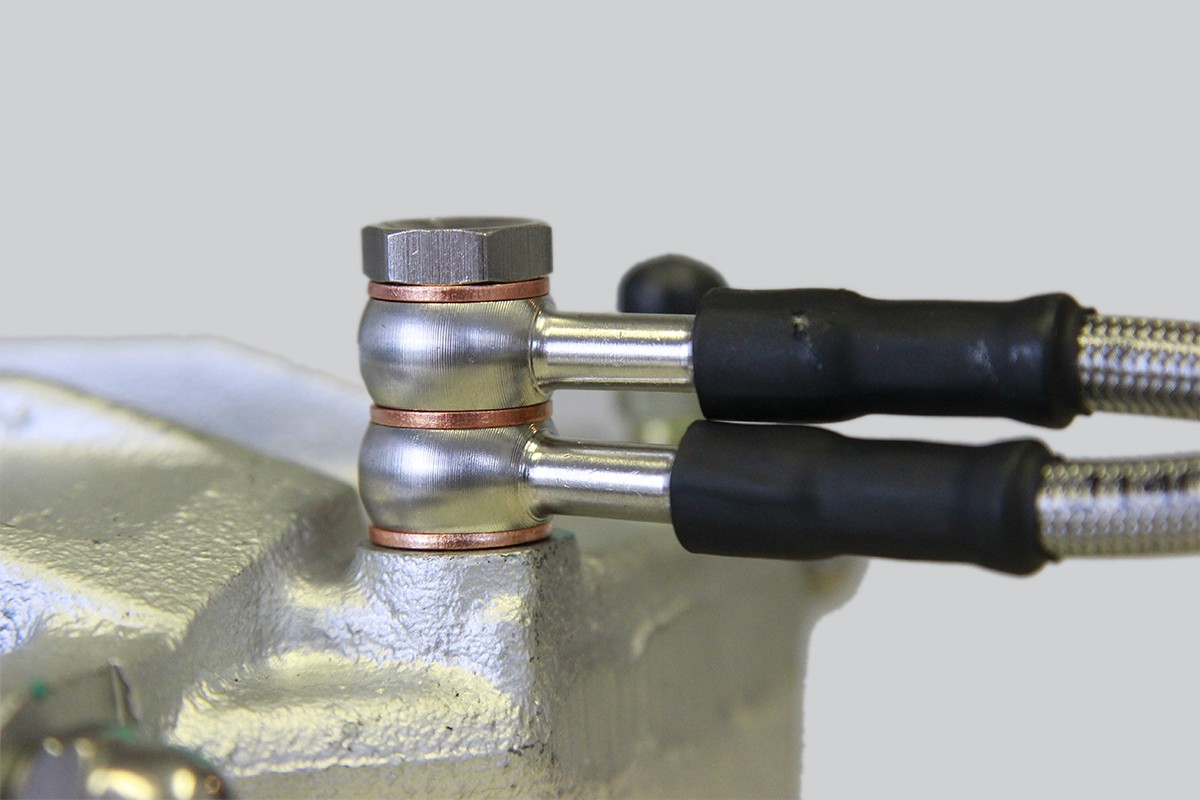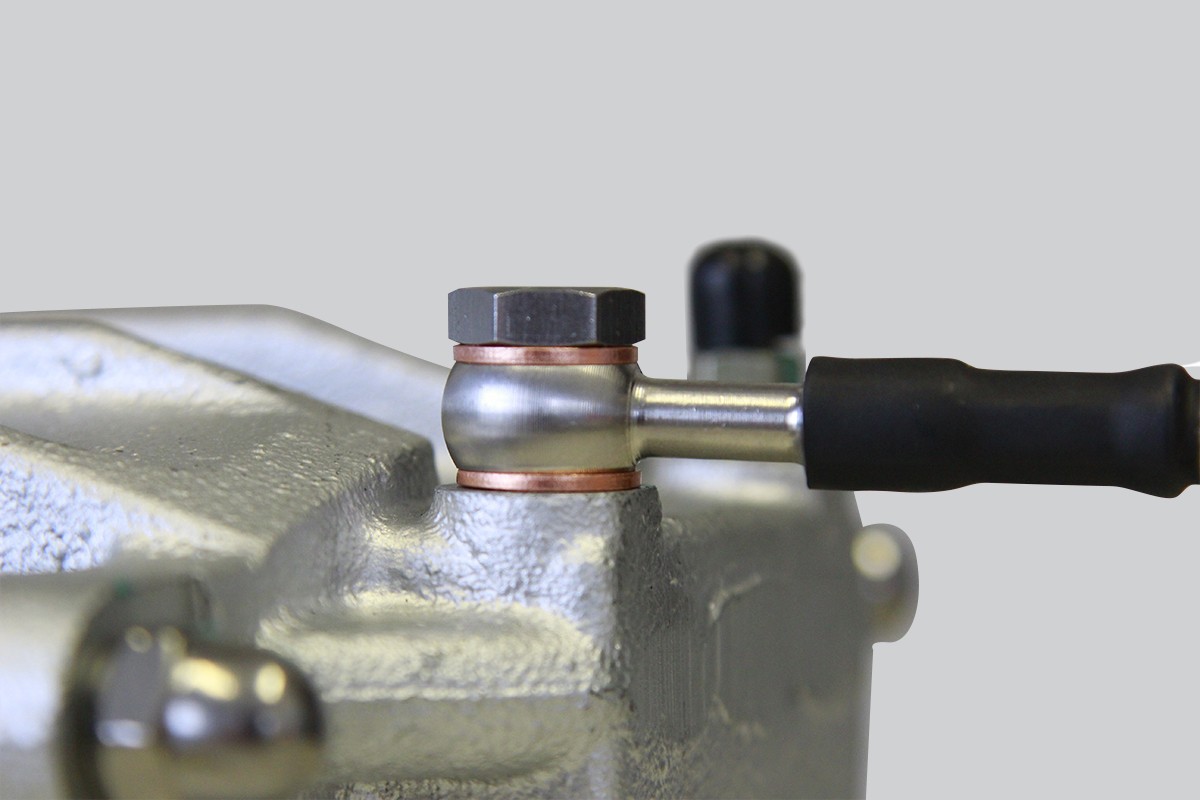 Why use banjo braided brakelines?
We carry a broad range of braided brake hoses in stock, from 1m to 8m and in 0.5m increments. Order turnaround is fast with these standard parts.
The double and single banjo bolts we use make the setup quick, easy and universal to all hydraulic custom trailer builds. Click the link below to see just how simple it is to install.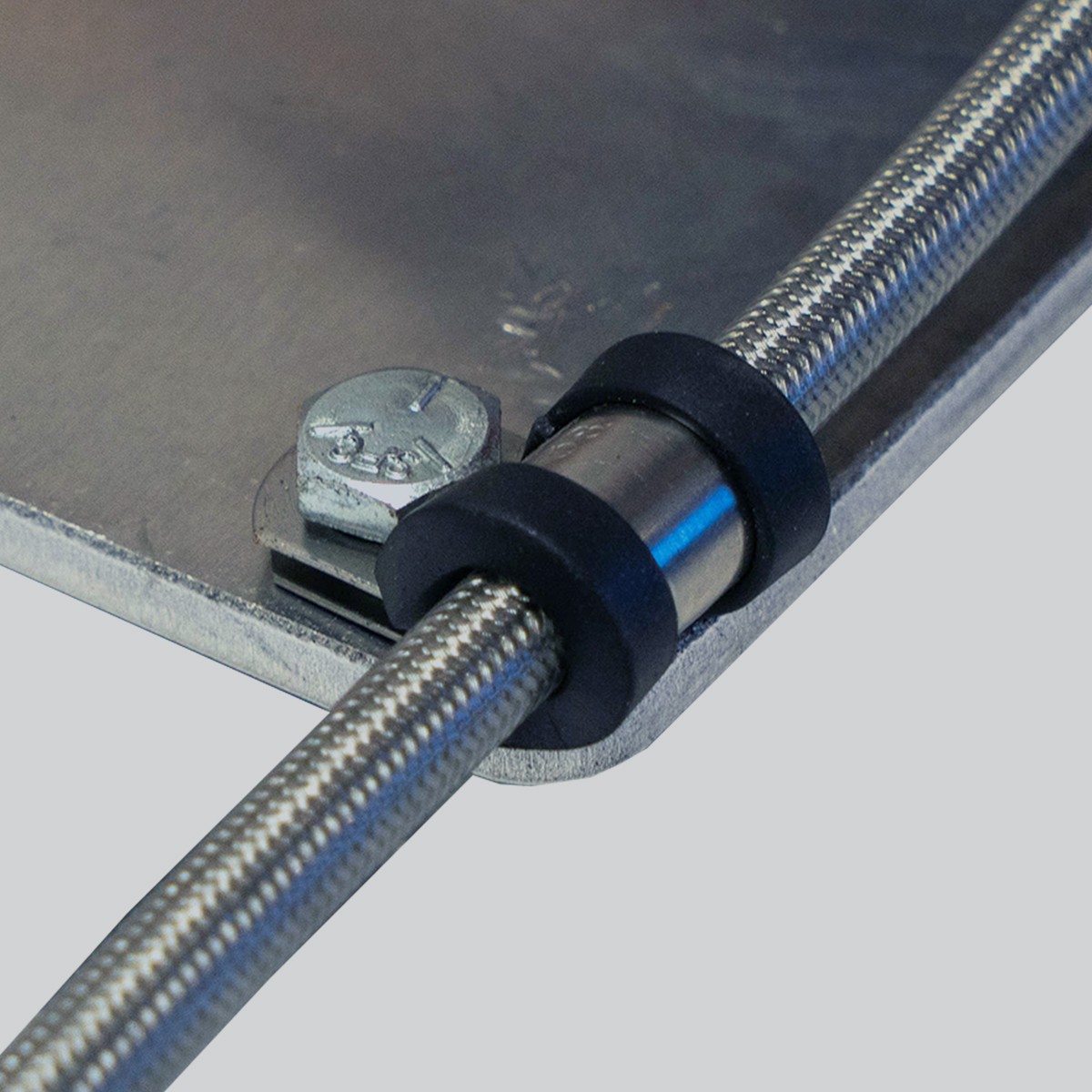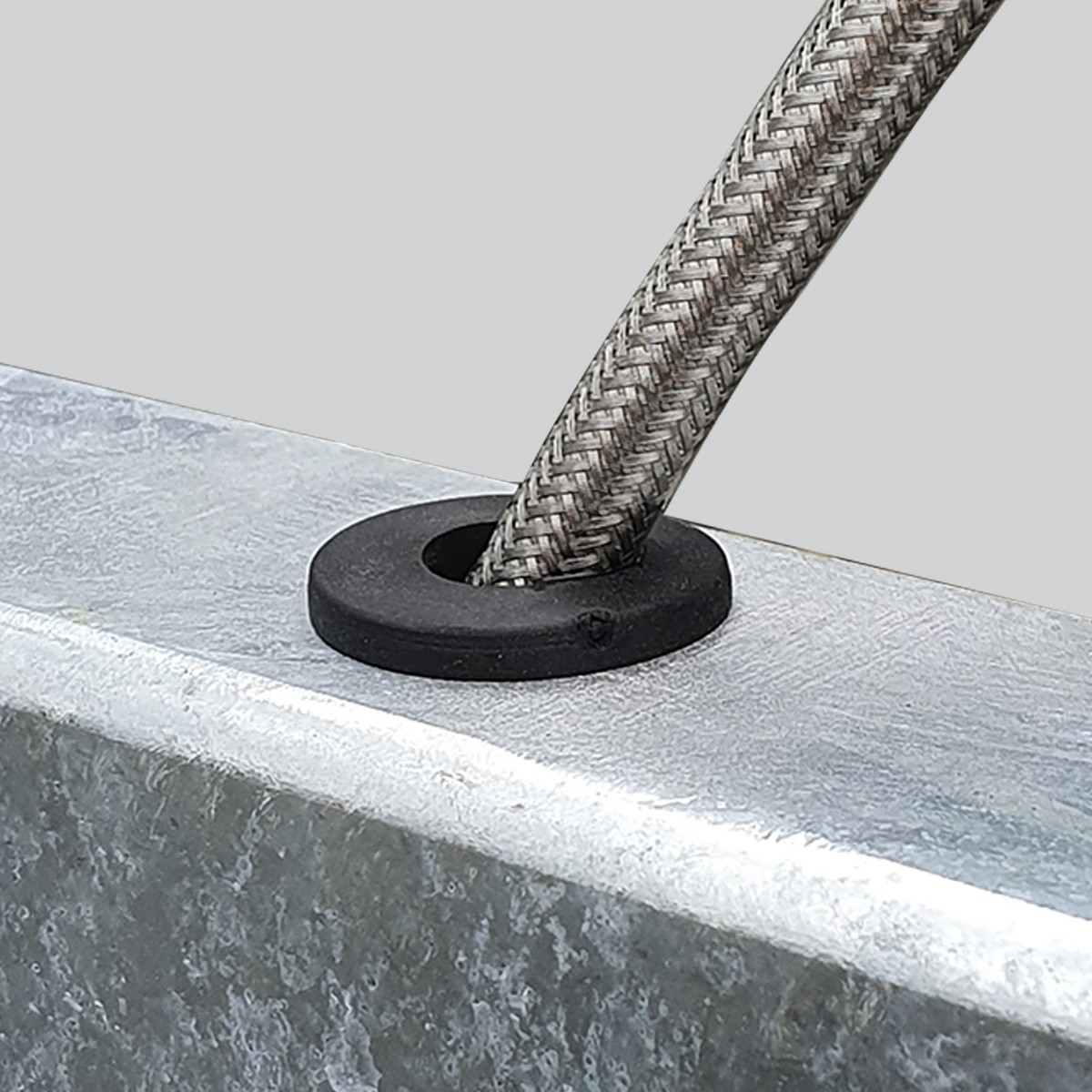 Fixings made easy
Banjo brake hoses have been design to simplify the routing and fixing process. Our strong braided lines can be run along the chassis internally using the 5-4mm Grommets for weather sealing, or externally using P-clips.
The rest will just bolt together using just a 14mm spanner.
Single braked axle

- Option 1
| Description | Qty |
| --- | --- |
| Banjo Banjo braided hose | 2 |
| Single Banjo bolt | 2 |
| Double Banjo bolt | 1 |
| Copper Washer | 7 |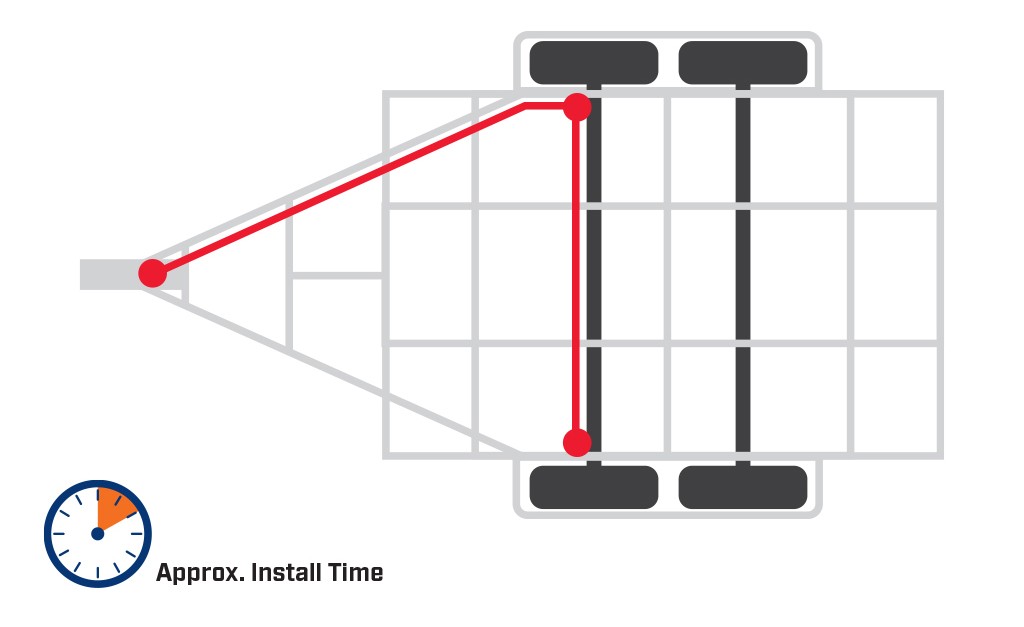 Single braked axle

- Option 2
| Description | Qty |
| --- | --- |
| Banjo Banjo braided hose | 2 |
| Single Banjo bolt | 2 |
| Double Banjo bolt | 1 |
| Copper Washer | 7 |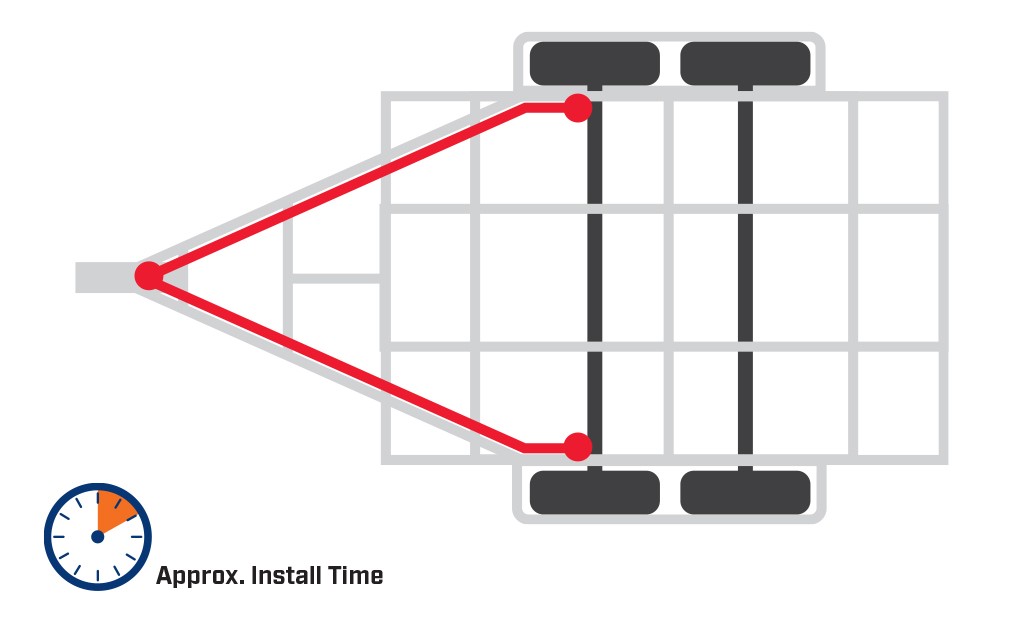 Tandem braked axles
| Description | Qty |
| --- | --- |
| Banjo Banjo braided hose | 4 |
| Single Banjo bolt | 2 |
| Double Banjo bolt | 3 |
| Copper Washer | 13 |