Reinventing the jockey wheel - introducing the new V-Series
Trailparts has developed the innovative new V-Series jockey wheel to eliminate the issue of damage or collapse caused by sideways load. Based on feedback from some of the biggest trailer hire companies in New Zealand and Australia, Trailparts V-Series jockey wheels are designed and built to withstand sideways load, making them both stronger and safer.
V-Series jockey wheels are stronger and safer
Featuring an all-new high-load alloy wheel and heavy-duty winding screw, new V-Series jockey wheels are even stronger and more robust. Together with their innovative bracket features, the V-Series jockey wheel offers unsurpassed resistance to the effects of sideways load that would otherwise cause damage or failure. The brackets retain their integrity and are far less likely to become loose, preventing a potential collapse when under load.
Capitalise on the strength and safety benefits V-Series jockey wheels deliver.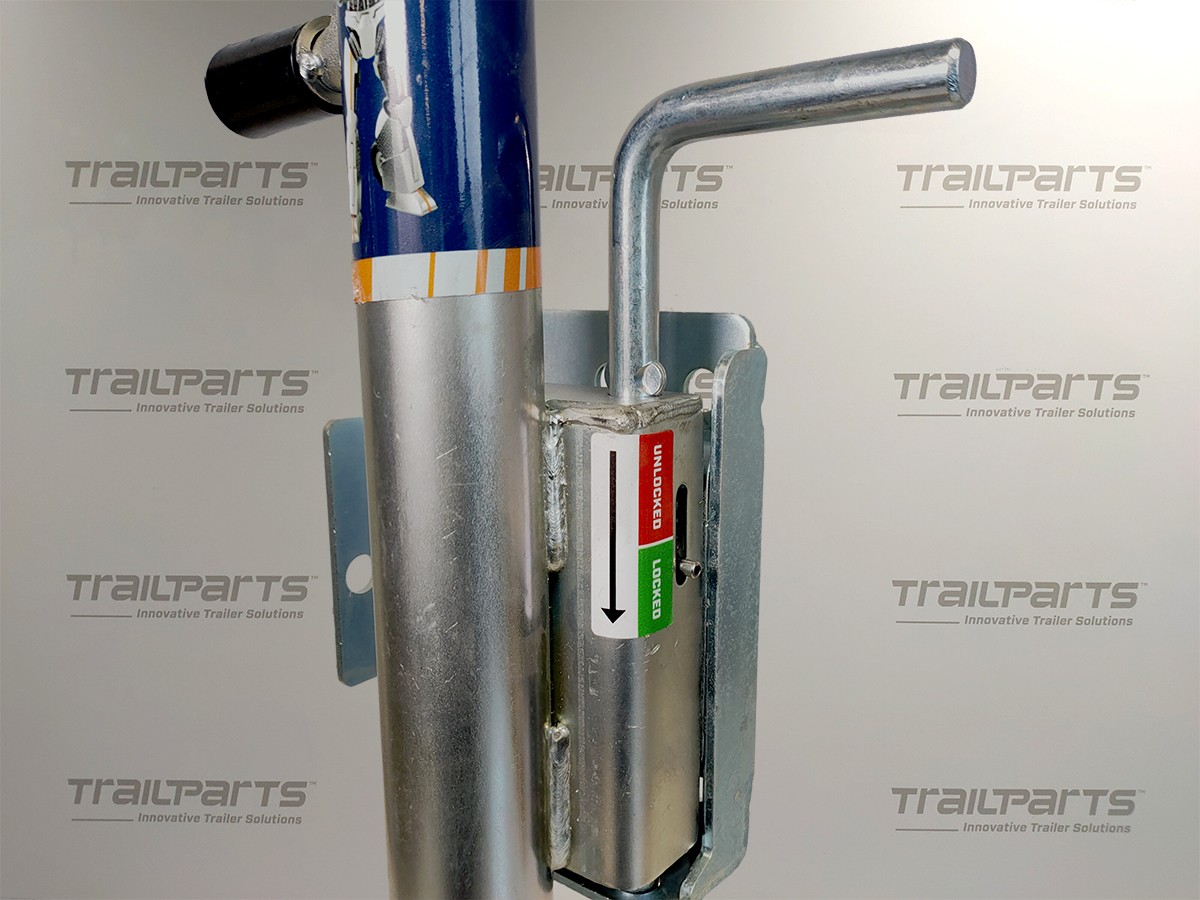 Vertical pull swivel pin
Rather than pulling horizontally and locking into the trailer drawbar, the new V-Series swivel pin lifts vertically, and locks into the bottom right corner of the bracket. This resists the shear load experienced when the trailer drawbar is pushed sideways.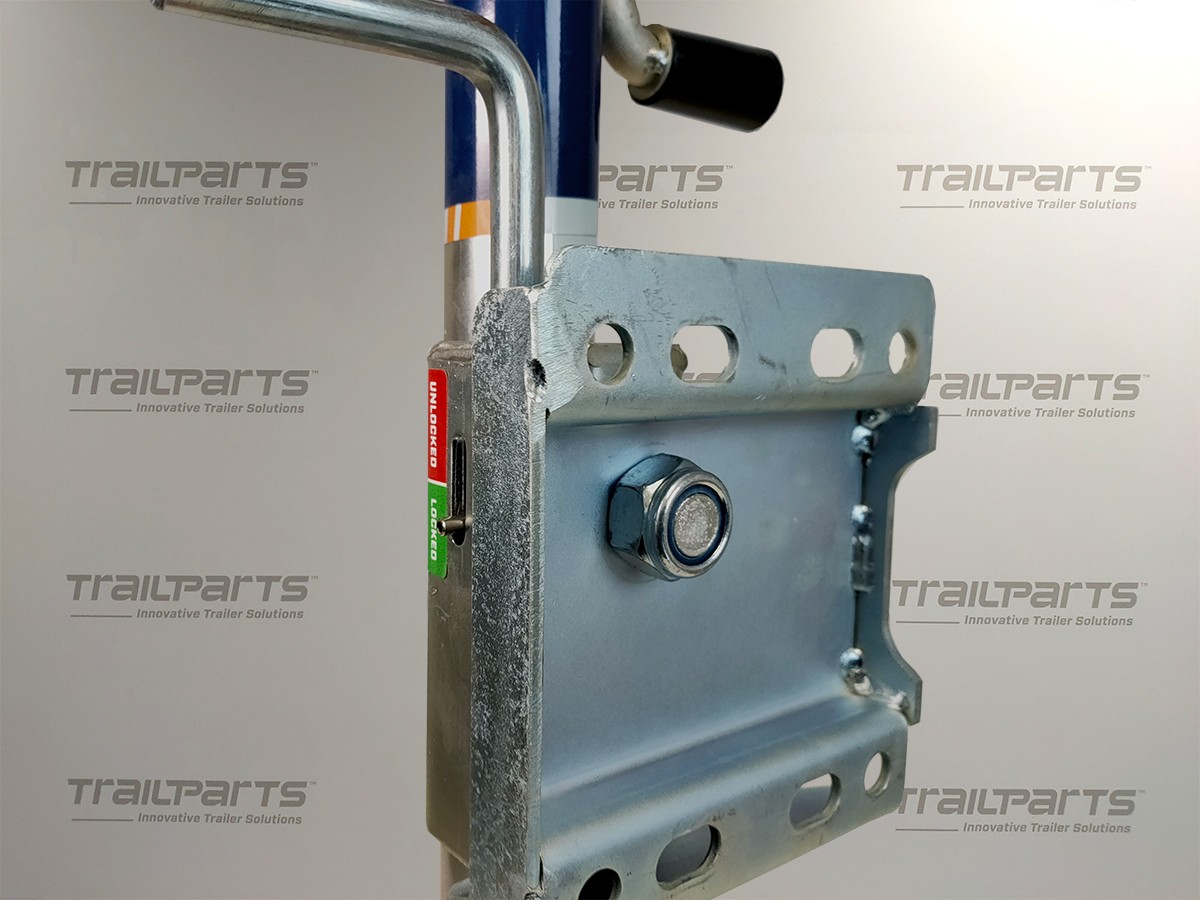 Off-centre swivel point
Instead of the swivel point being in the centre of the bracket, the new V-Series jockey wheel features a swivel bolt in the top left corner of the bracket, further resisting sideways load.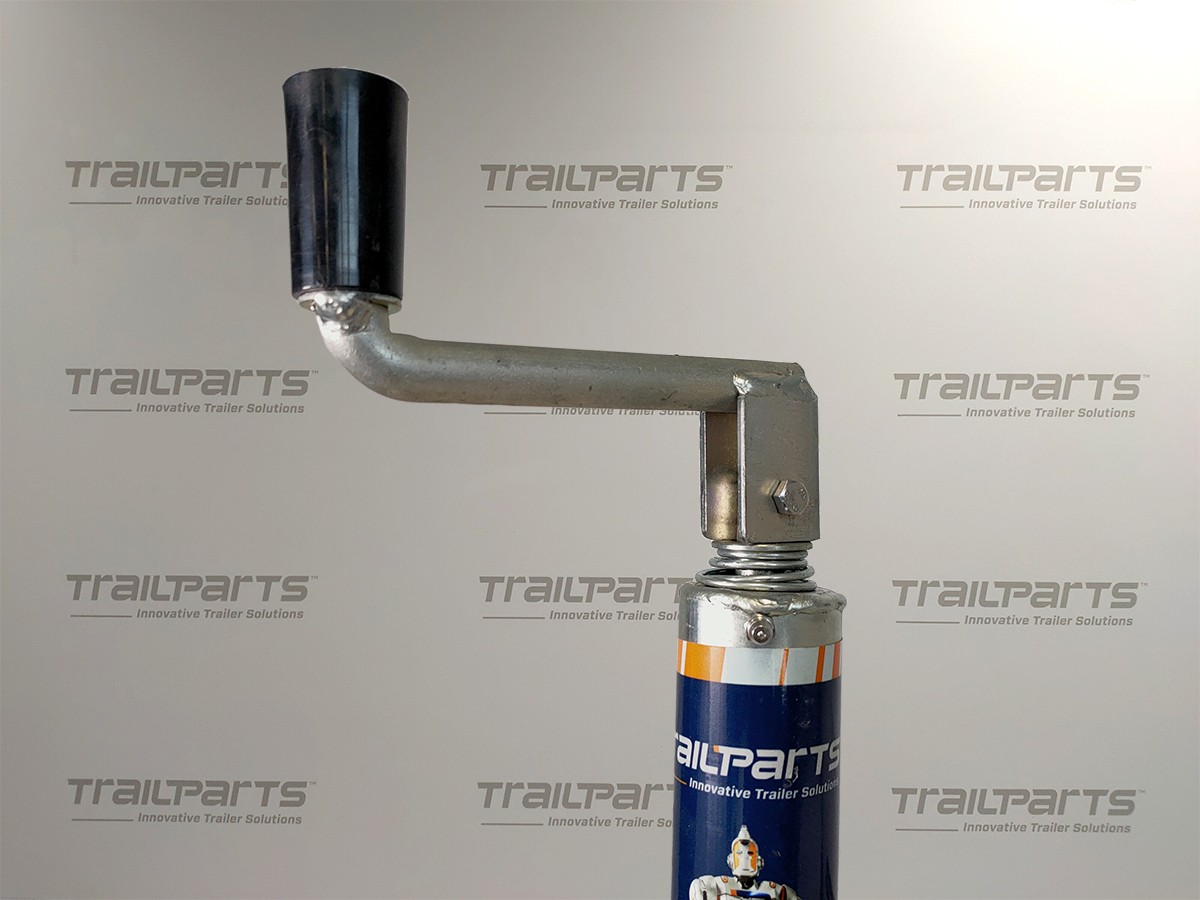 Strong folding handle
This compact folding handle design is made for heavy duty use on a 16mm shaft, while being able to fold away when not in use.